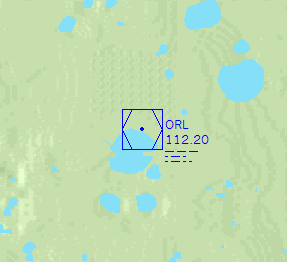 A VOR is type of waypoint on an aeronautical chart, usually in the vicinity of an airport. All VOR's have certain frequency's. By dialing up the VOR frequency in your NAV1 Radio, you can get a direct course to the VOR. There is one exception to this: you must be atleast 40 NM or less to recieve signal for the VOR.
Ad blocker interference detected!
Wikia is a free-to-use site that makes money from advertising. We have a modified experience for viewers using ad blockers

Wikia is not accessible if you've made further modifications. Remove the custom ad blocker rule(s) and the page will load as expected.